Carpet - supplied and fitted

We supply and fit all types of carpets and have a large selection on show in our Lingfield showroom.

If you would like to book a free estimate please call 01342 458055 and we will arrange a convenient appointment.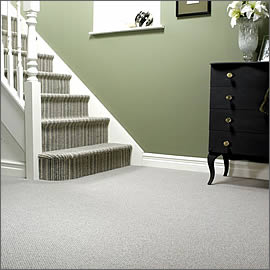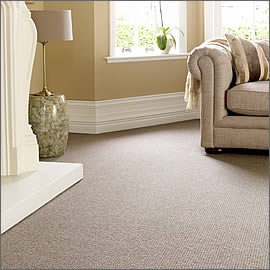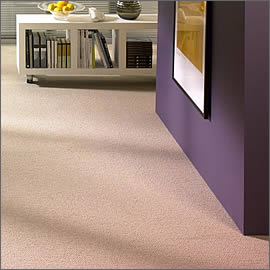 QUALITIES

Wool
The traditional carpet fibre. Properties include excellent appearance retention so wool carpets spring back into shape, good resistance to soiling, low flammability and wool is easy to clean too.

Wool is resistant to cold water based stains and has a low lustre appearance, which means the colours are always deep and rich. For added strength and durability and to reduce shedding, wool is often blended with a synthetic fibre like polyamide or polyester, you may often find a blend of 80% wool and 20% man made fibres, resulting in a luxury carpet fit for any home.

Polypropylene
The most popular artificial carpet fibre. Polypropylene is resistant to stains because the colour is locked in during the manufacturing process. It can be cleaned using a part bleach cleaning solution making it an extremely practical choice for today's modern families. Polypropylene is not only hard wearing but it's also fade resistant and much lower in price making it fantastic value for money.

Polyamide (Nylon)
Durable and resilient, Polyamide carpets can have vibrant colours, exciting patterns and bold designs. Polyamide retains both its looks and style much longer than other synthetic fibres and is also the hardest wearing synthetic fibre.

Polyester
Most like wool in appearance and feel. With an attractive, lustrous look, it's more commonly used as a blend rather than on its own and is a well performing fibre that's easily cleaned.
TYPES OF PILE

Twist Pile
Twist pile carpets are created from yarn which has been twisted tightly together. Twists come in plain colours, and a 'heather' look, which is made by combining yarns of complimentary shades. Ideal for any room in the home, twists come in the widest variety of fibres, colours, shades and prices.

Velvet Pile
Carpets with a velvet pile have a very smooth, elegant cut pile finish. This type of carpet is extremely low maintenance as the pile is usually quite short, but very dense. Adding a little luxury to any location, velvet offers a solid colour to the carpet and a great feel.

Shag Pile
Increasingly popular again since its heyday in the seventies, this extremely luxurious carpet is made the same way as a cut pile but with extra long tufts for that super shaggy look.

Berbers
Looped pile or Berber carpet is extremely durable and practical and excellent at maintaining its appearance. Not only does it hide footprints well, but it also offers texture to a plain carpet. The yarn used in making looped pile is quite heavy and wide, and the loops can be made at either a uniform height, or even different heights, to form a textured pile.

Saxony
Dense and luxurious, Saxony is a cut pile carpet made with longer tufts for a very soft feel that's smooth to the touch. Saxony is composed of twisted, cut pile tufts that have a uniform appearance. The soft and dense nature of this carpet can show footprints so we don't recommended it for high traffic areas although it's perfect for bedrooms.

Cut and Loop
This type of carpet is made with both cut pile and loop pile areas to give a textured pattern effect.

Flatweave
Created by interlocking warp (vertical) and weft (horizontal) threads. The pile is looped but with no height, giving the impression that the pile is flat. This means, whilst feeling quite firm underfoot, it doesn't show signs of flattening or shading.

Axminster
An Axminster carpet is machine woven, with individual yarn being woven with the weft. Axminster carpets are known for their quality and durability. Most popular is a velvet look, however more recently manufacturers are using twisted yarn to reduce the effect of shading.

Wilton
A Wilton carpet is a high quality, woven carpet noted for having up to five colours per pattern. Wilton carpets are available in many patterns and they can have a looped (uncut) or cut pile.
Visit the Telenzo website for full product details.
See our Flooring Gallery for some of our previous work.