Floor Sanding and Floor Renovation
We undertake wood floor renovations and offer floor sanding services, unbeatable in quality and cost. We are skilled in wood floor restoration and provide a professional service.

We will transform the look of old and damaged boards. We can give a brand new look to old parquet, turning it into a beautiful floor. Our sanders will restore your floor to its former glory, making it a great addition to your home.

We offer floor sanding services for any type of premises or building and will complete the job from start to finish. We will remove the protective layer of your wood floor, of wax, oil, or varnish and will make its surface flat, clean, and smooth. If parquet blocks or older boards have to be re-fitted, we will repair all parts that are aged with time or damaged due to wearing or moisture.
Floor Sealing with Quality Sealers
Once floor repair works are finished, it is important to use a quality sealer. We use high quality materials that are suitable for wood floor sealing and intended for mild to heavy traffic areas. While varnish is one type of sealer, we use a variety of sealers to give a new look and good protection to any type of flooring.

We are experienced in wood floor sealing. Varnishes are available in gloss, semi-gloss, and mat versions, and they are safe to use and easy to apply. As part of our wood floor sealing services, we select the seal that is most appropriate for your wooden floor, and we take a number of factors into account. These include the age of the floor, the amount of traffic, and others. Once sanding is complete, our sealing experts will do all the varnishing, waxing and oiling for you.
Below are some examples of our recent sanding and sealing jobs: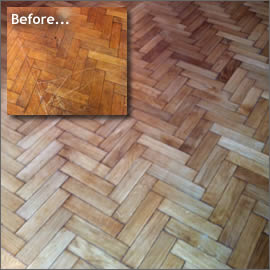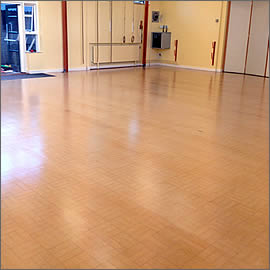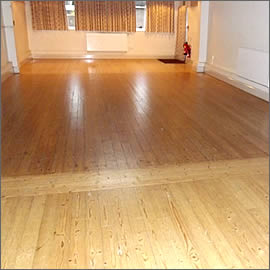 See our Flooring Gallery for some of our previous work.